Cancer free, this is how Iraci feels
In God all diseases can be overcome
08/03/2019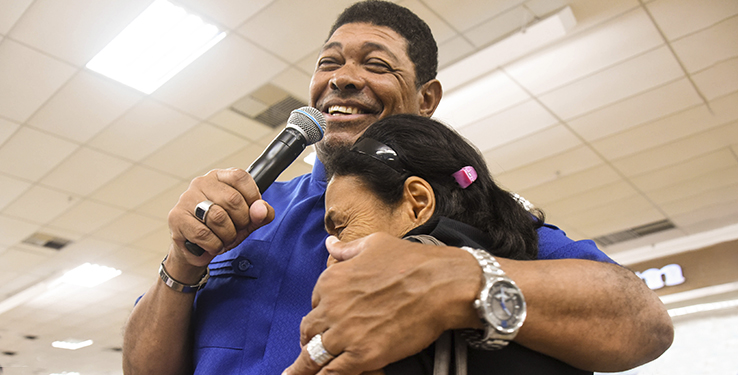 PHOTO: Eduardo Pinto
On this last Sunday, we could hear the beautiful testimony of sister Iraci Ribeiro, 74, a resident of São José do Rio Preto, who in God won the much feared cancer. "I had cancer, I went through the laying on of hands and when I repeated the exams, I did not have anything else."
In 2014 she discovered the disease and started running against time, with the joining of faith and medicine, Sister Iraci received the cure, and still says "I lost my hair, but Jesus gave me new hair".
"Every four months I take, and thank God, gave nothing else," the testimony concluded. Have faith my brother, the same God who came into the life of Iraci and transformed the situation is the God who can enter his and transform too!
Cured Skin Cancer

16/10/2019

For the honor and glory of the Lord I was healed, "says José Pedro Cardoso, 79, a resident of the city of Sã...




Cured Leukemia

14/10/2019

Solange Aparecida Onorato da Rocha, 50, resident of the city of Pardinho. He came to the World Church of God...




Cure from an infection

09/08/2019

Maria Lidiane Rodrigues Ferreira, 29, resident of the city of Francisco Morato. He came to the church to tel...