God`s Man`s Birthday
Celebrations for Apostle Valdemiro Santiago`s birthday
01/11/2017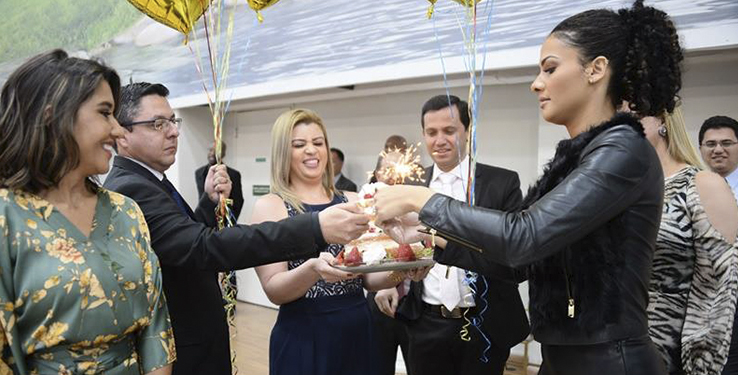 PHOTO: Eduardo Pinto
On November 2nd, the Man of God, Apostle Valdemiro Santiago, celebrates 54 years and, in celebration and tribute, a crowd of believers performed some actions. In Santo Amaro, at the Worldwide City of God`s Dreams, the Church sang congratulations on Apostle`s birthday, and a cake was offered to the man of God upon the altar, as well as gifts and other mementos given by believers after the delivery of the fast.
At Headquarters, the Worldwide City of God`s Dreams, in Bras, two cakes were offered, with the singing of happy birthday to celebrate. Fish and a distinctive doll contributed to the customization of the cake, with candles, gifts and lots of affection.
"I thank for the affection of all of you," said the Apostle. "It's not easy to have a birthday, I'm not caring as much about the celebration of dates, but I'm glad that God allows me to continue preaching the Gospel. While He allows me, I continue preaching " Apostle received an award for Communication and Feature 2017 in gospel category as well as pastor Raquel, with the TV program Gerando Salvação. Both received a trophy, a diploma and a symbol of honor.
God's Friend Purpose

08/08/2019

Purpose called God's Friend Company, it is a new campaign by the World Church of God's Power. "This offering...




World Relief Week

02/11/2020

We are currently going through a very difficult phase in IMPD programming, "we received a notification from...




We return to activities at IMPD

24/04/2020

From Sunday, April 26, 2020, we at the World Church of the Power of God will open the door to our services....