Firstfruits
The firstfruit is like a gun in your hand
10/01/2020
By: Bishop Amaury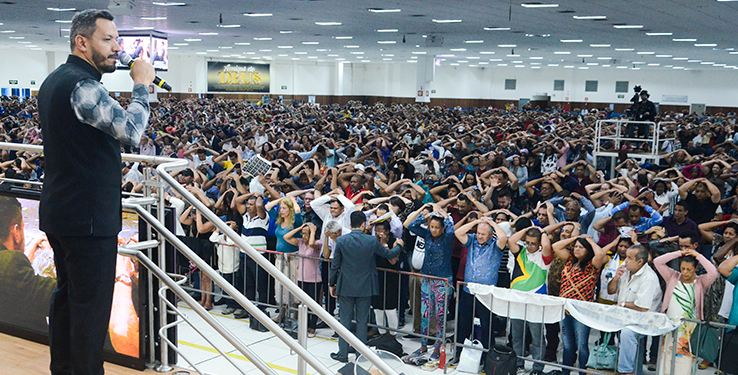 PHOTO:
We must teach children from an early age, the scriptures of God, so that they can become blessed people in the future and know Him.
The bible teaches us the secret of the first fruits, the beginning of our lives. What begins, and how it begins, and how it is perpetuated!
Children are examples of this, they are at the beginning of their lives, first fruits. The bible teaches us to use the word of God with them, to preserve the human being that she will become, following the path of peace, righteousness, good customs, and to become a blessed person. "Teach a child the way he should go, and even when he is old, he will not deviate from it.", Proverbs 22: 6 Firstfruit is how a weapon in someone's hand can be in the hand of a good person, or a bad person. The weapon can work in the hand of a soldier, or in the hand of a bandit, it will work anyway, because the weapon has no ideology, religious or moral ties. The devil does not want to teach children what is right, but the opposite, what does not serve, does not serve, what does not suit. And it has them as its main target, because children are the firstfruits, who, once reached, grew up to be children with an unhealthy foundation. That is why we must teach them from childhood, at the beginning the path of truth and life, because it is from there that human beings will be blessed by God! Teach the best way to the people around you. God bless you!
LIVE IN THE LIGHT

04/12/2020

There in John 8:12 it says: "Jesus therefore spoke to them again, saying, I am the light of the world; whoev...




PUT GOD AT THE TOP OF YOUR LIFE

03/12/2020

"When Solomon had finished praying, fire came down from heaven and consumed the burnt offering and sacrifice...




WISH TO KNOW JESUS

02/12/2020

For a public person, famous and sought after like Jesus, crossing the city was very difficult and he crossed...