He chose you
The joy of the world and the joy of Jesus are different things
15/05/2020
By: Apostle Valdemiro Santiago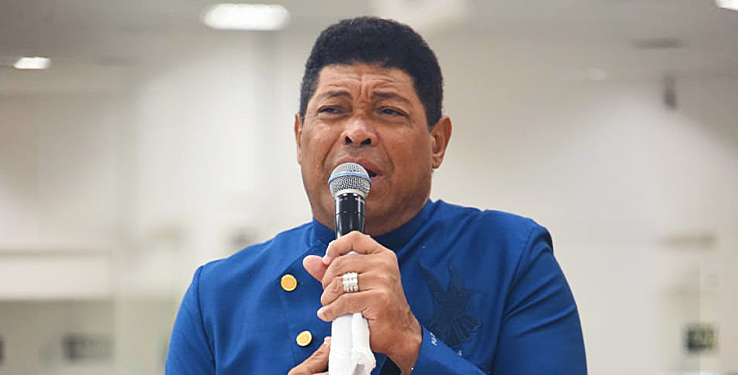 PHOTO: Eduardo Pinto
"If you keep my commandments, you will remain in my love; just as I have kept my Father's commandments and in his love I remain. I have said these things to you so that my joy may be in you, and your joy may be complete ", John 15: 10-11.
The joy of the world and the joy of Jesus are different things.
The joy that the world offers is lacking, transitory and fleeting. Because it deceives you, how many times did you feel momentary joy and then felt alone or alone? This is the joy that the world offers you. The joy that comes from the Lord, remains within us, remains fixed in our hearts, we can be shaken by the things that happen to us, but we know that God is comforting us and we do not feel alone. Many people have gone through your life, claiming to be friends, that they love you, that they always wanted your good and just abandoned you. Maybe they even had nice moments together, but today you don't talk anymore. Know that Jesus is your true friend, and for you who do not know Him, He wants to be your friend, He wants to give you the true joy, which comes only from Him. No one has greater love than that of the Lord Jesus, "My command is this: that you love one another, just as I have loved you. No one has a greater love than this: to give someone their own life for their friends. You are my friends, if you do what I command you. I no longer call you servants, because the servant does not know what his master is doing; but I have called you friends, because all that I have heard from my Father I have made known to you. It was not you who chose me; on the contrary, I chose you and appointed you to go and bear fruit, and your fruit will remain; so that whatever you ask the Father in my name, he will grant it to you ", John 15: 12-16. God just wants to do you good and give you the best. God chose you for wonderful things, but recognize Him first and be a child who adores Him in spirit and in truth. Have a blessed day!
LIVE IN THE LIGHT

04/12/2020

There in John 8:12 it says: "Jesus therefore spoke to them again, saying, I am the light of the world; whoev...




PUT GOD AT THE TOP OF YOUR LIFE

03/12/2020

"When Solomon had finished praying, fire came down from heaven and consumed the burnt offering and sacrifice...




WISH TO KNOW JESUS

02/12/2020

For a public person, famous and sought after like Jesus, crossing the city was very difficult and he crossed...