Sign Jesus in your life
When we choose to be with God, we need to demonstrate that
12/05/2020
By: Bishop Amaury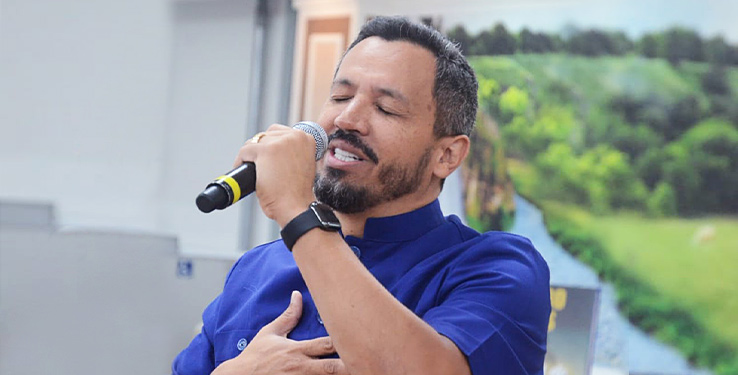 PHOTO: Eduardo Pinto
"If, when we come to earth, you do not tie this string of scarlet thread to the window through which you brought us down; and if you do not take your father and mother and brothers and your father's family home with you, "Joshua 2:18.
This scarlet ribbon signaled that there was a family there that chose to be on the Lord Jesus' side. When we choose to be with God, we need to demonstrate that.
This signage was a mark, the sign that spared the family from many things that happened, and protected them. And Rahab decided to change his life, and from that day on he signaled that the Lord Jesus lived in that house, even without having been baptized, he believed in the Lord and assumed that he believed in Him. We need to position ourselves and demonstrate who really lives inside us, and not be in doubt. When you signal that you are totally dependent on Jesus, many people are upset. Because being with Jesus Christ bothers the enemy. You need not be afraid, because God will never abandon you, Rahab had a new chance and chose a path, evidencing that it was with God that he wanted to stay. Do like her, choose which side you want to stay on and signal that it is Jesus who lives in your life, in your home, in your business, in your plans, make it clear that you are a son of Jesus Christ. May you make the best choice, have a blessed day!
LIVE IN THE LIGHT

04/12/2020

There in John 8:12 it says: "Jesus therefore spoke to them again, saying, I am the light of the world; whoev...




PUT GOD AT THE TOP OF YOUR LIFE

03/12/2020

"When Solomon had finished praying, fire came down from heaven and consumed the burnt offering and sacrifice...




WISH TO KNOW JESUS

02/12/2020

For a public person, famous and sought after like Jesus, crossing the city was very difficult and he crossed...