God is stronger
Ex-criminal released by the Power of God
24/12/2016
Article by: Victor Correa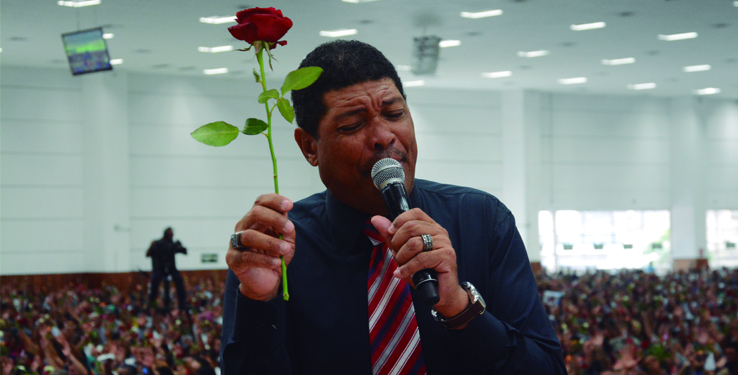 PHOTO: Eduardo Pinto
"I spent twenty years of my life in crime and drugs. When I was 14, I was arrested for robbery at gun point, homicide,, kidnap, and even in prison I was a member of the gang PCC leading several criminal actions. I was totally involved in drugs and I didn`t mind about myself. I lost two families and four children due to the criminal world." Says Regivaldo de Lima Ribeiro, 38, resident in Osasco, São Paulo.
"I was a lost case, but my mother never gave up of me like many mothers do. She came to the Worldwide Church of God`s Power with a friend of hers to seek God for me. She brought pictures of me and was faithful. Even not knowing about all of that in jail, bishops and pastors, who dedicate themselves for people in prison, evangelized me and I accepted Jesus.
Even though, I continued at the bottom for a while using drugs, being concerned, sleepless, in conflict with myself. But, God was stronger and bigger in my life and today, I`m delivered for the honor and glory of Jesus. I feel the real joy, which now I know it just comes from God`s Power."
Cured Skin Cancer

16/10/2019

For the honor and glory of the Lord I was healed, "says José Pedro Cardoso, 79, a resident of the city of Sã...




Cured Leukemia

14/10/2019

Solange Aparecida Onorato da Rocha, 50, resident of the city of Pardinho. He came to the World Church of God...




Cure from an infection

09/08/2019

Maria Lidiane Rodrigues Ferreira, 29, resident of the city of Francisco Morato. He came to the church to tel...