Throat cancer cured
Dulcelina was not discouraged and knew the power of God over her life
08/01/2020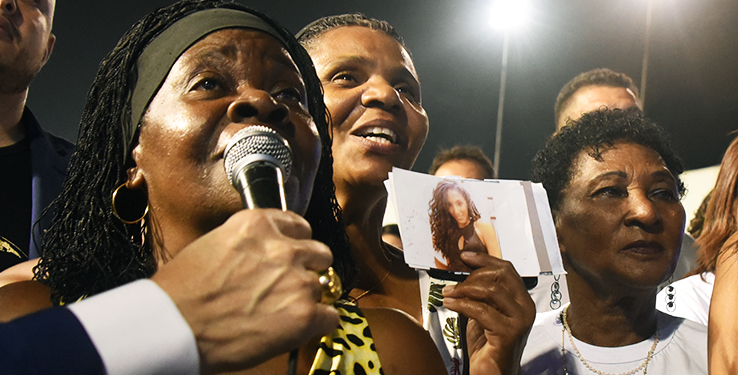 PHOTO: Eduardo Pinto
"I chose to be a worker to take the Lord's word to hospitals," says Dulcelina da Silva, 65, who lives in the state of Rio de Janeiro.
He was suffering from an illness, did not know what it was and went to see doctors. "In 2018 I had an injury, I went to several doctors, I even went to dentists, but none of them thought what the problem was. Until one day I went to the doctor and asked to do a biopsy ", says Dulcelina.
After taking the exam, she returned to the doctor and found that she was diagnosed with cancer in her throat and the roof of her mouth was already getting a hole. The doctor had told her that she would stop talking and would only be able to feed herself with a tube. But Dulcelina was not discouraged and knew the power of God over her life. Until one day there was a concentration called "Open Doors", unfortunately Dulcelina could not go because of the illness, so she asked someone to take a piece of her clothes. After 2 days he wore the clothes he woke up talking. For the honor and glory of the Lord Jesus she was healed. Today Dulcelina is part of the team of workers of the World Church of the Power of God, it helps this work a lot. He got to know IMPD through the Church that opened next to her house. Be part of this ministry, God has great things for your life.
Cured Skin Cancer

16/10/2019

For the honor and glory of the Lord I was healed, "says José Pedro Cardoso, 79, a resident of the city of Sã...




Cured Leukemia

14/10/2019

Solange Aparecida Onorato da Rocha, 50, resident of the city of Pardinho. He came to the World Church of God...




Cure from an infection

09/08/2019

Maria Lidiane Rodrigues Ferreira, 29, resident of the city of Francisco Morato. He came to the church to tel...