Meeting with servant men in Santo Amaro.
A call for all state of São Paulo
06/06/2017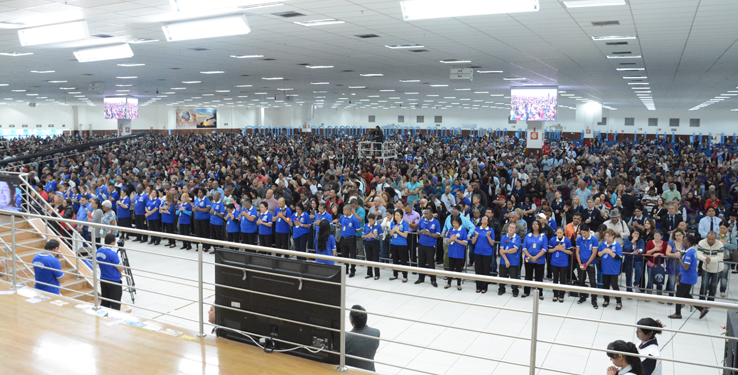 PHOTO: Eduardo Pinto
Saturday, June 10th 2017, at 3pm, the Bishop Roberto Santana will perform a great meeting together with servant men as well as those who want to help the ministry, and be together to preach the gospel along Brazil as bishops and pastors at the Worldwide City of God`s Dreams in the South Zone, in Santo Amaro.
Everyone who lives in the state of São Paulo and has the wish of becoming an man of God as well as be part of this ministry, preach the gospel, do the work, answer the call,
attend the meeting on this Saturday and receive the orientation of God through the Bishop Roberto Santana. Be part of the work of God.
God's Friend Purpose

08/08/2019

Purpose called God's Friend Company, it is a new campaign by the World Church of God's Power. "This offering...




World Relief Week

02/11/2020

We are currently going through a very difficult phase in IMPD programming, "we received a notification from...




We return to activities at IMPD

24/04/2020

From Sunday, April 26, 2020, we at the World Church of the Power of God will open the door to our services....