Given to God your requests on the mount
Bishop Roberto Santana will carry your requests for prayers up the mount for seven Sundays
19/09/2017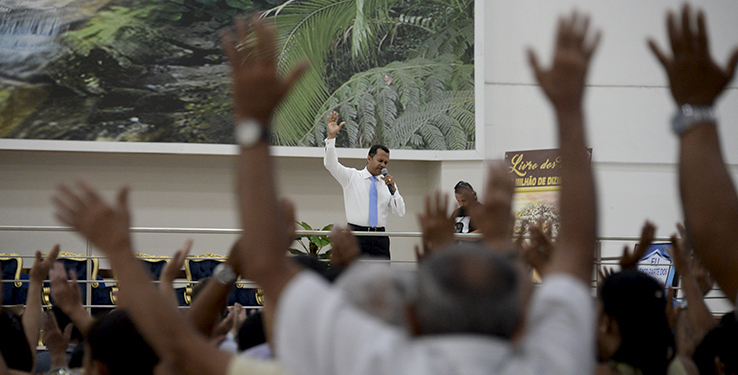 PHOTO:
For seven Sundays, after the gatherings of 3 PM at the Worldwide City of God`s Dreams in Santo Amaro, South Zone in São Paulo, the Bishop Roberto Santana will carry a bag of requests from everyone up the mount to present to God. "It doesn`t matter what takes place, but you will not miss the service these seven Sundays because I will carry your pain up the mount and I`m sure I will bring your answer down mount," declared.
"Seeking God must be steady. It`s feeding ourselves with His Word as we nourish our body with food. I want to buy your case; it doesn`t matter your religion. If you need God`s Power, come because I`m sure my God will change your history", he said.
Come to the Worldwide Church of God`s Power at the Worldwide City of God`s dreams in the South Zone in Santo Amaro and attend those Sundays of prayers
God's Friend Purpose

08/08/2019

Purpose called God's Friend Company, it is a new campaign by the World Church of God's Power. "This offering...




World Relief Week

02/11/2020

We are currently going through a very difficult phase in IMPD programming, "we received a notification from...




We return to activities at IMPD

24/04/2020

From Sunday, April 26, 2020, we at the World Church of the Power of God will open the door to our services....